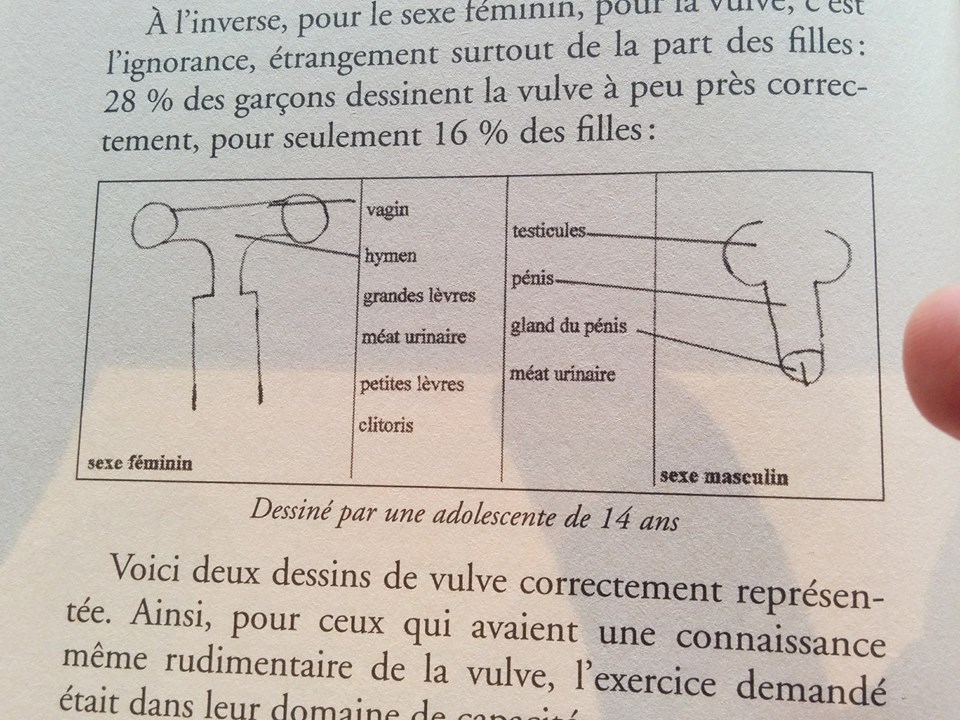 A  lot of person ask us why it's so important that folks actually know genital anatomies.
Answer: when we have no words, no representations of what is below our belt, how can we imagine the possibilities, explore, name the pain and pleasure, the satisfactions and insatisfactions, wether it's with oneself or in interaction with others?
These drawings are part of an investigation realized in a couple of french schools, with teenagers (taken from the book " La fabuleuse histoire du clitoris" , by Jean Claude Picard.) No need to speak the language to understand the lack of knowledge around sexual organs and to realize how centering sex-ed only on reproduction erases female anatomies and any discourse around the possibility of pleasure.