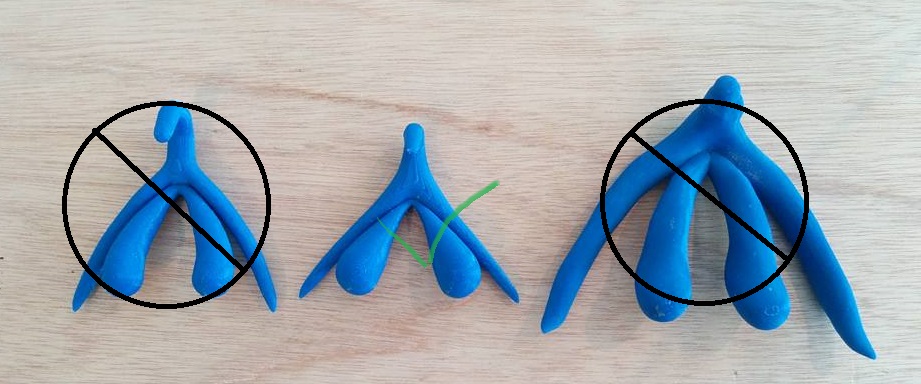 There are currently three models of clitoris available for 3D printing. But only one of them is anatomically accurate, based on current scientific knowledge.
First clitoris on the left is a model created by French researcher Odile Fillod and M. Richard at Carrefour Numérique Cité des sciences et de l'industrie in Paris.This model has been later improved by O.Fillod and P. Cosentino to better represent average shapes and proportions of the clitoris. This second version  (center in the picture) is currently the most anatomically correct representation available.
Third one on the right has been created by Amy Stenzel for the Vulvacademy project. While the general shape is similar to others, it is too big and there is no elbow at the top, which doesn't represent a realistic anatomy of the clitoris.
It took a long time to develop those tools, and we owe them to some devoted (and unpaid) passionate researchers. It means that it is always nice to CREDIT them. It also means that anatomy science is active and there may be some new models coming out as knowledge evolves. PRINT YOUR OWN CLITORIS