ABOUT
SEX-ED +
SEX-ED + produces pedagogical supports that contribute to a better knowledge of genital anatomies and sexual responses. It creates tools that answer the needs of sexuality education and sexual health professionals.
SEX-ED + creates anatomically exact tools (based on human molding) and represents the vast spectrum of genitalia (male, female, intersex, with voluntary or coerced surgeries, trans, etc. )
SEX-ED + aims to promote sex-positivity and a culture of consent.
Behind SEX-ED +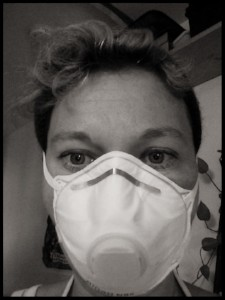 Magaly Pirotte is an independent researcher on sexuality education and sexual / reproductive health & rights. Over the past fifteen years, she has been active in the defense of sexual health and rights as an activist and as an employee in non-profit organizations.
With the SEX-ED + project, her goal is to create pedagogical supports that present the diversity of genital anatomies. She expects this will contribute to improve medical and psychosocial interventions. She also advocates for a sexuality education that is more inclusive of the diversity of bodies, identities and experiences and centered around anti-oppressive practices.
LinkedIn – Academia – Research Gate
Promoting knowledge, respecting diversities

Why it is so important to know about genital anatomy? Because without words and knowledge, how can one imagine the possibilities, explore, name the pleasures and pain, the satisfaction and dissatisfaction, whether it is with oneself or in interaction with others?
Despite the fact that sexuality is represented everywhere, a lack of knowledge around genitalia and sexual responses persists, even among medical professionals. This impacts self-esteem, one's relationship to one's own or someone else's body and affects our capacity to understand desire and pleasure mechanisms. And ultimately, it has an impact on our ability to consent and to negotiate our intimate interactions.
It is also important to expose and to celebrate the vast diversity of genitalia in order to spread knowledge about natural variations of the body. This knowledge can help decrease shame and stigma and raise awareness about genital mutilation that happen in some cases (like on intersex children). SEX-ED + project subscribes to the principle of bodily autonomy and respect for all, whatever their bodies, identities or experiences.
Price and accessibility

Every SEX-ED + pedagogical support is handcrafted in a Montréal workshop, and molded on a beautiful human who joyfully lent their anatomy to improve genital knowledge. This project is unique worldwide, which is kind of cool, but it comes with a cost in terms of time and material invested (SEX-ED + is an entirely autonomous initiative that doesn't receive any grants or funding.)
SEX-ED + wants its products to be accessible, while being able to pay the rent and buy all the silicone. The solution? We apply a sliding scale on product prices, so that institutions which have more money pay a little bit more and allow those which have less to still access material they need. It's our way to bring back a bit of equity in this world.
Respect and consent

Why do people accept to get their genitals covered in gooey substances in the workshop of a near stranger to contribute to the SEX-ED + project? Because they think that genital knowledge is important and they trust SEX-ED + with its approach and objectives.
SEX-ED + has developed a process that is respectful of the model's privacy and at no point does anyone come into visual or tactile contact with the model's genitals…Oh and…no need to send dick pics our way, that's definitely not the way we recruit!
Environment
When you buy a SEX-ED + object, chances are you will receive it …in a beautiful re-used shoe-box. SEX-ED + manufacturing process requires the use of plastic, silicone and single use items like vinyl gloves. To compensate, SEX-ED + does not use additional plastic, that's why the tools come into hand sewn pouches and each expedition box is re-used. It's a drop in the ocean, but at least it's not a plastic drop!
Worker's rights

Most products nowadays are delivered via private delivery companies. SEX-ED + work exclusively with Canada Post. Even if it's not a perfect employer, at least the workers are unionized, and we kind of dig the fact that people delivering our products have access to health insurance and retirement funds.
Community oriented
Since the project started, SEX-ED + has been lucky enough to have the support of academic, scientific and technical hubs like the fablabs. Sex-ed professionals have also been super helpful. The Montreal roller derby community is an ever present source of support, as well as friends and family. Thanks for everything, gang!