Genesis
In 2016, independent researcher, Odile Fillod produced the first 3D model of a clitoris. Her initiative created a significant social and media buzz. What emerged, as a result, is the need of pedagogical tools for professionals working in sexual education and health.
A determined woman in her kitchen, with a bit of time in her hands, decided to go further, to learn special effects and molding techniques and to create a model of the clitoris in a soft silicone material, more adapted for educational use. Those explorations of numeric technologies applied to the clitoris were documented on a Facebook page named Clito curious.
Throughout the advancement of the project, we understood the extent of the need for this type of tool by sexual education and health professionals. SEX-ED + emerged and developed partnerships, notably with European teams working with folks who have had genital mutilation. This collaboration permitted to come up with the first vulva prototype with a removable clitoris, based on a human mold. This tool has been in use with patients since fall 2017.
Today, SEX-ED+ conceives and develops innovative, anatomically-correct tools that represent the genital anatomy's diversity by using techniques borrowed from cinematic special effects (human molding/silicone prostheses).
SEX-ED + founder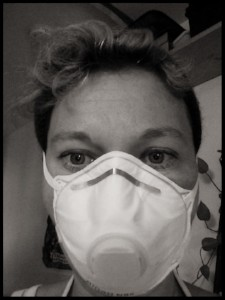 Magaly Pirotte is an independent researcher on sex education and sexual / reproductive health & rights (Consult her Linkedin).
Over the past ten years, she has been active in the defense of sexual health and rights as an activist and as an employee in non-profit organizations.
With the SEX-ED + project, her goal is to create pedagogical supports that present the diversity of genital anatomies. She expects this will contribute to an evolution of the way we talk about sex in the french speaking world, and to render them more inclusive to the diversity of bodies, identities and experiences.