Conference, feb 25th to March 1st, Montgomery, Alabama
It was a real privilege to attend this conference and to be able to take in all that the presenters and crowd had to share. It felt warm, welcoming, grounded, and filled with the strenght of women and folks from the past and present who resisted and created and loved despite the worst systems playing against them.
This conference was a master class in linking the history and the state of current affairs, opening pathways for actions. Presenters talked about maternal mortality, forced strerilizations, incarceration and birth, racism in health care and discriminations. But also about those who create birthhouses. And community support. And doula programs in jails. Those who advocate for Black women health outside and inside traditionnally white health institutions.
There was space for rage, grieving, pain, elation, admiration and determination. It was a place to listen and learn and be humbled in front of people who are doing the work and finding solutions and saving lives while institutions are just starting to realize that racism in healthcare is a thing and has dire consequences.
The more up campus
The mastermind behind this conference is Michelle Browder, artist and activist. The More Up Campus project seeks to participate in the reckoning around race by finding creative ways to honor the voiceless, the minimized, the ignored. The erection of the "Mothers of Gynecology" monument honors the sacrifice of Anarcha, Lucy, and Betsey, the enslaved experimental subjects of the so-called "father of gynecology," J. Marion Sims. The second phase of the project is the opening of The Mothers of Gynecology Health and Wellness Museum and Clinic.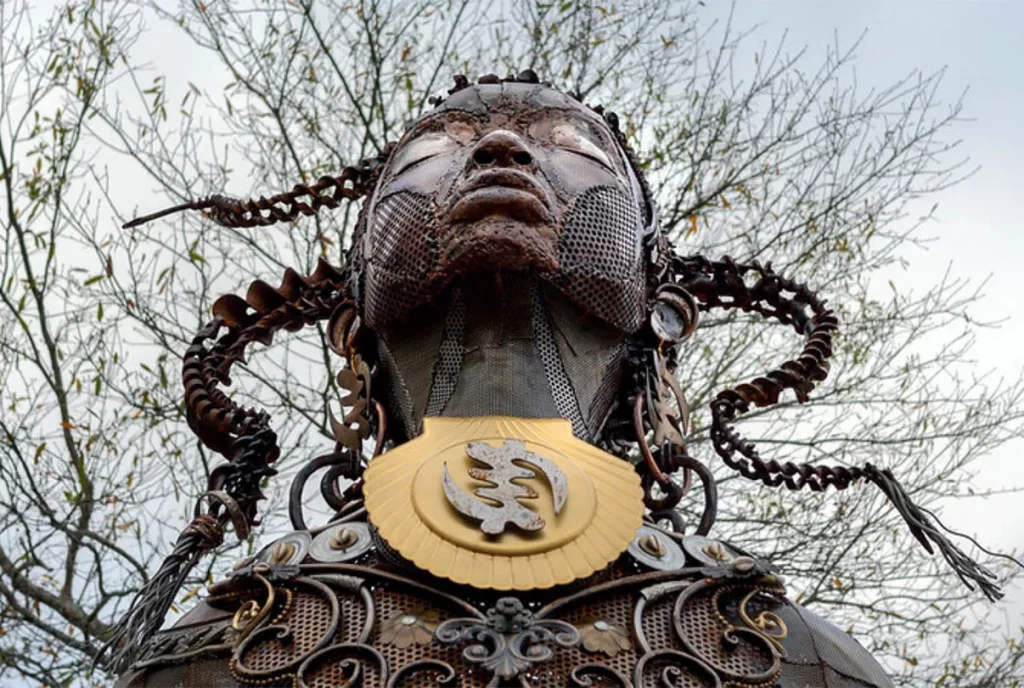 Anarcha
Sculpture by Michelle Browder
SEX-ED + contribution
Gynecology has built itself on abuse and gynecological violence is still an everyday occurence. SEX-ED + wants to play a part in bettering care and created to this end a gynecological exam model to train professionals and empower patients with a vagina. It's still on the prototype phase, but it was really important that the first model would be gifted to the clinic of the Mothers of gynecology. It is a retribution, a hommage and a thank you.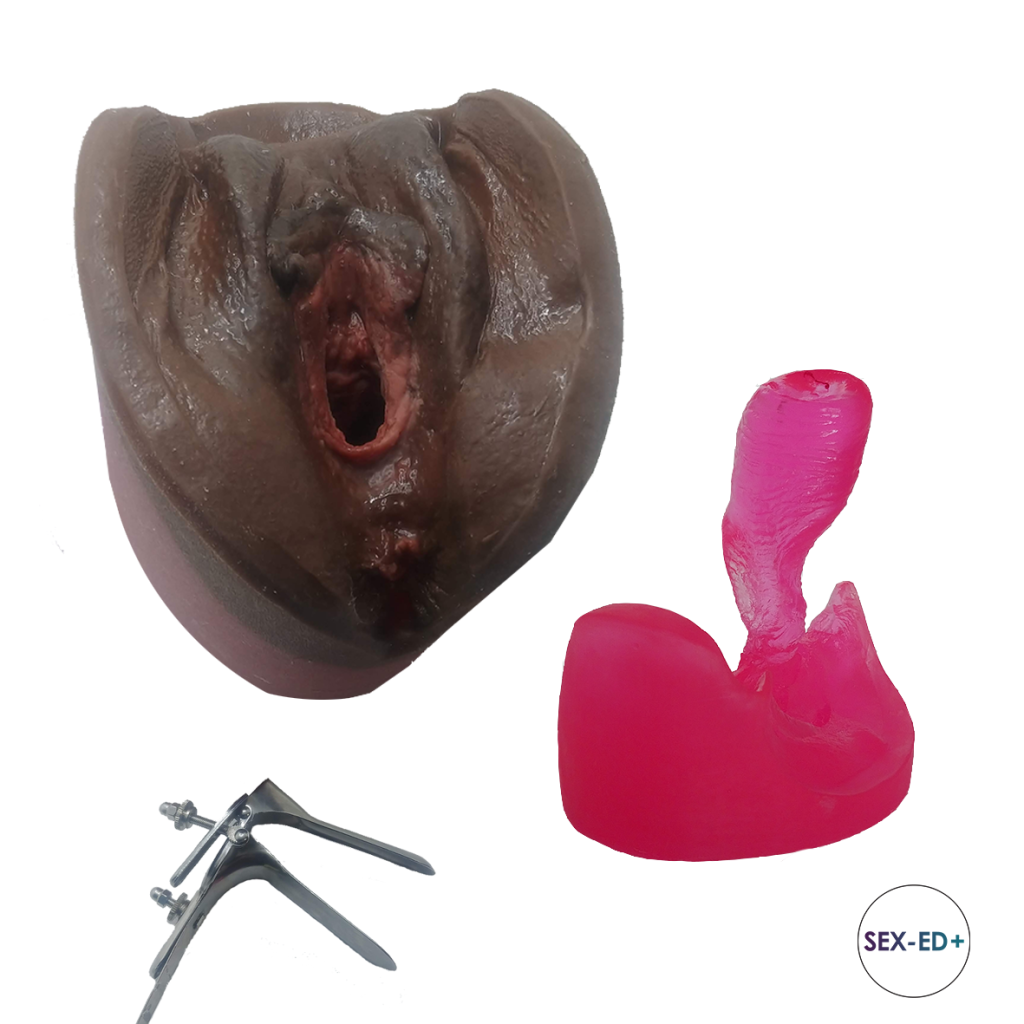 Ressources you may want to have a look at
Projects you may want to support